Bio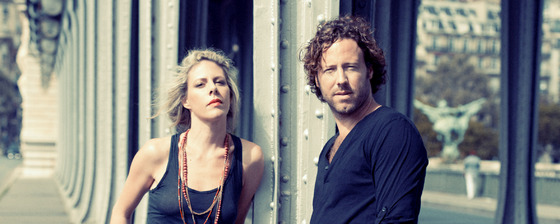 "Brother-Sister duo, Matty and Jules radiate a unique and mesmerising chemistry, clearly the product of a lifetimes worth of shared experiences. Both siblings' possess extraordinary vocals and sure know how to work a crowd. Multi-talented musicians, with a wealth of great material they're one of the most captivating acts I've seen in 2015." – Tours & Times
With their new wave indie pop sound this Independent and International five piece band, hailing from Melbourne, Australia has been building a solid underground fan base in Europe and Australia for the past 4 years and are now calling London "home" since their arrival in March 2016.

Led by siblings Matt and Julia Gurry, Belle Roscoe spent 4 years between Australia & Europe defining their sound, collaborating with European musicians and producing their second album with renowned DJ producer Luuk Cox (Shameboy, Girls in Hawaii, Stromae & MLCD). They have recently collaborate with US Producer Phil Ek & are looking forward to some exciting UK partnerships in 2017. Belle Roscoe marries the refreshingly cool and epic indie melodies of the Melbourne siblings with underground contemporary production.

Belle Roscoe saw a hugely active 2016, performing over 140 shows globally in 8 months including visitations to Sweden, Germany, the USA, France and Croatia. The UK release & music video of single "Paris II" are set to hit the UK and European airwaves in early December 2016 and will be soon followed by rockier tracks "Side Stepping" and "Heart Crash" which will see UK releases commencing from mid January 2017. Over the past few years, Belle Roscoe have performed countless festivals and sold out shows in both Europe and Australia.

Amongst their highlights, the young band can proudly include Le Printemps de Bourges, closing the Cannes Film Festival, a performance to over 45,000 frenzied soccer fans at the Bollaert Stadium, Lens, the Rip Curl Festival, Biarritz (25,000 people) and two sold out shows at Le Nouveau Casino, Paris. In March 2016, Belle Roscoe left the shores of Australia and relocated permanently to London. Since their arrival, the band have played over 130 shows throughout the UK, Scandanavia, USA, Croatia, France and Germany; including support slots with The Boomtown Rats, John Butler Trio & fellow Australian artist Jaimi Faulkner.