Bio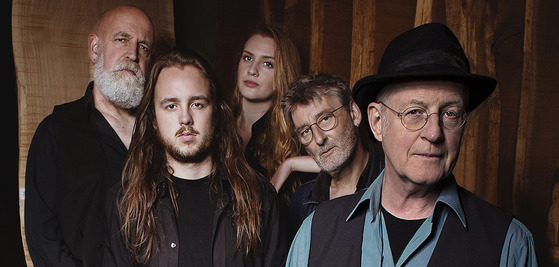 Steve Baker has long been well known as an innovative and versatile pioneer on the harmonica. In his lengthy career as a sideman, he has worked with a wide range of artists including Tony Sheridan, Chris Jones and European blues legend Abi Wallenstein. He also enjoys an international reputation as author of groundbreaking harmonica literature, teacher, studio musician and long term consultant to the Hohner company.
With his first solo album Perfect Getaway, he steps beyond the role of accompanist for the first time to reinvent himself as a singer, songwriter and bandleader. His catchy original compositions reflect the diverse musical influences which he has absorbed over the years and demonstrate a stylistic bandwidth which ranges from singer/songwriter to country, gospel, blues, funk, rock'n'roll and rock. Now he's put together a great band to perform them live on stage, featuring top-class musicians highly regarded in their own right.
Steve and his old friend Jan Mohr on guitar go back to the late 1980s, when they played together with dialect singer Charly Schreckschuss. Björn Puls on drums is known for his work with Jimmy Reiter and other luminaries of the German blues scene, while Jeff Walker on bass has recently toured with US harp greats Magic Dick, James Harman and Billy Branch and also plays with Dana Gillespie. Together they provide a tight, empathic backing for Baker's songs and already sound as if they've been playing together for years. Steve's daughter Gina Baker makes her stage debut on backing vocals.
In concert, the emotional intensity of Steve Baker's performance always makes a direct connection with the hearts of his listeners. In his new role as frontman and bandleader, he brings the same joy and conviction to presenting his own songs. His umistakable harp playing adds the finishing touch to his timeless original compositions.