Bio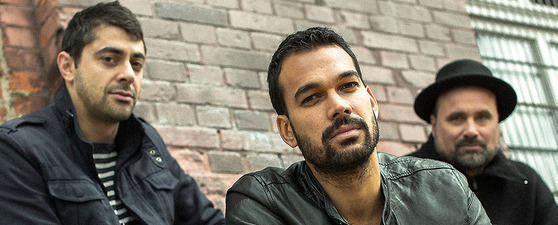 Current Album "Setting Sail" – 03.2017
Joel Havea is a man of many talents. A skilled songwriter, natural singer, great guitarist and an overall engaging performer whose songs demonstrate his wide ranging musical and cultural influences. With his unique background, Joel is certainly well prepared to handle the impressive new heights being reached by his music.
Coming from the vibrant, eclectic music scene in Australia's cultural capital of Melbourne, Joel cut his teeth playing live from a young age, as part of "the Havea Brothers" duo with his younger brother Dave. In the process, he developed his own brand of reggae and soul infused acoustic song-writing with pop sensibilities, no doubt also influenced by his mixed Tongan and Dutch heritage. After some extensive world travel, including playing gigs throughout Asia and Europe, Joel found a new home in Hamburg, Germany, and set to work warming up the chilly city's music venues with his ready smile and heartfelt delivery.
Since the release of his well-received debut album "You Make Me Believe", Joel has not been content to rest on his laurels – in fact, quite the opposite. Since 2012 he has played over 500 concerts in more than 20 countries on 4 continents and has been a fixture on the festival and club circuit in Europe and Australia. In 2014 he brought out his eagerly anticipated EP "Strings & Wood", which was recorded primarily with guitar, percussion and double bass and displayed a sound more reminiscent of his energetic live acoustic performances.
Recently, Joel has been hard at work with his Hamburg based band, namely Leo Lazar (Drums & Vocals) and Arnd Geise (Bass), both highly sought-after players in the German music scene. The chemistry between these 3 musicians is palpable on stage and this dynamic rhythm section adds a high-octane boost to Joel's music, which is best experienced live.
As the Joel Havea Trio, they released their first record together on the 31st of March 2017 and since then have been touring throughout Europe, playing club shows and festivals from Germany and Switzerland to Estonia and Norway. This sense of a shared voyage is reflected in the album's title "Setting Sail", while calling to mind images of their hometown port city of Hamburg, it was also no doubt further influenced by the band recording portions of the record while literally being at sea, as guest artists on board a cruise ship! "Setting Sail" has already racked up generous radio plays in Germany including NDR Hamburg, SWR1 Mainz, Radioeins, Nordwestradio Bremen and Deutschlandradio Kultur.